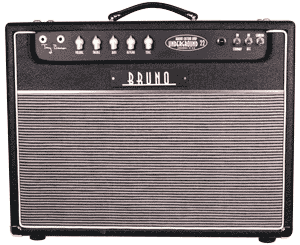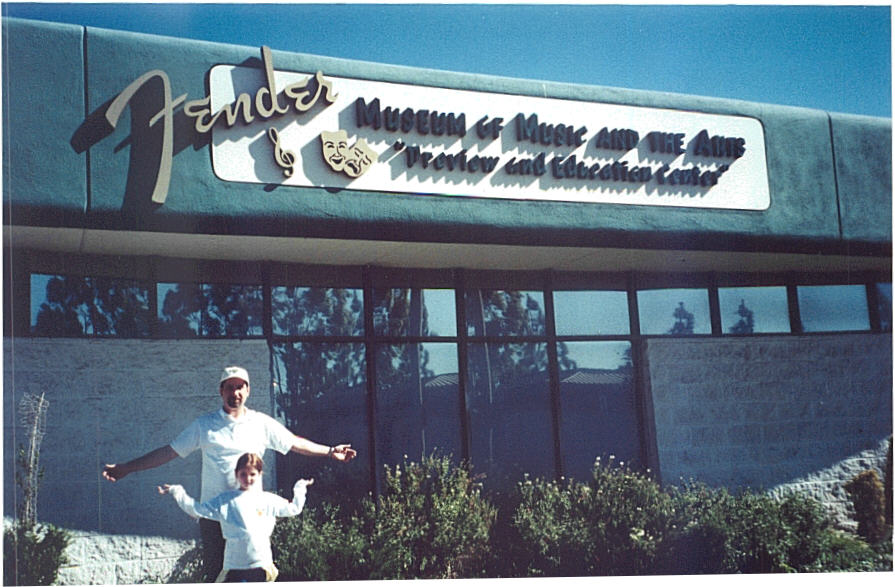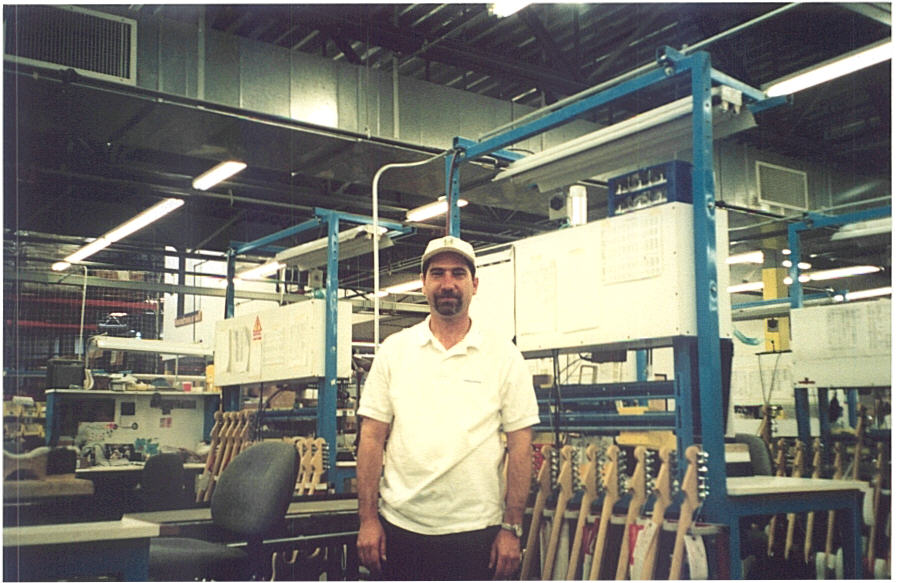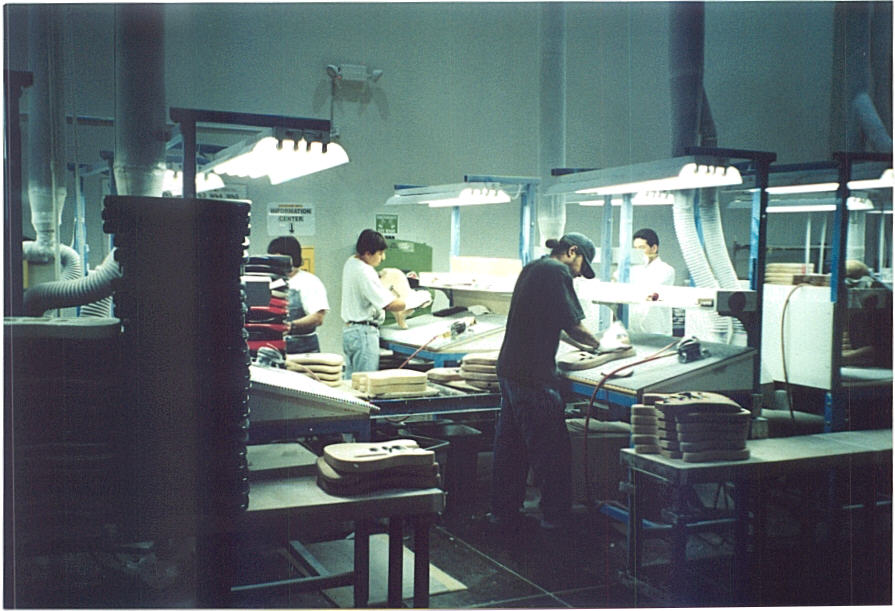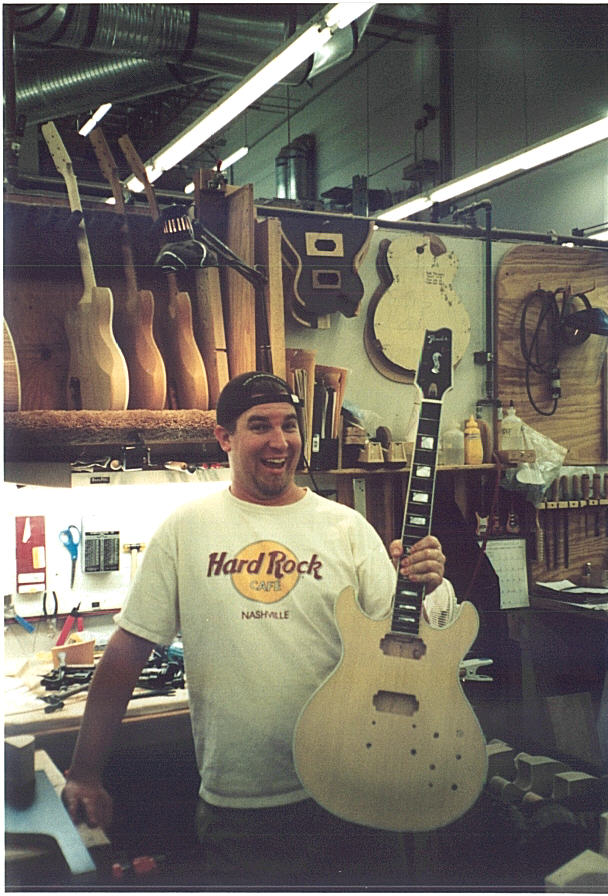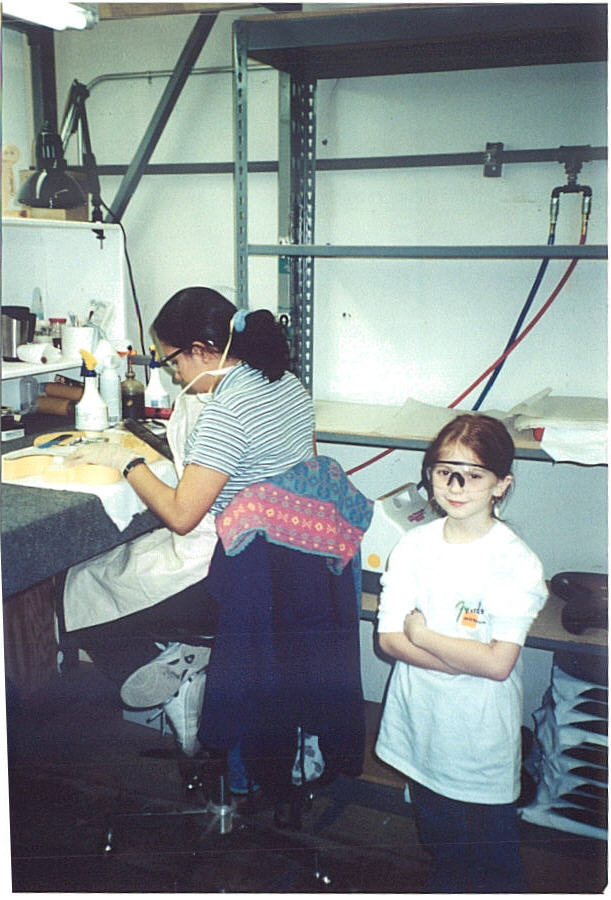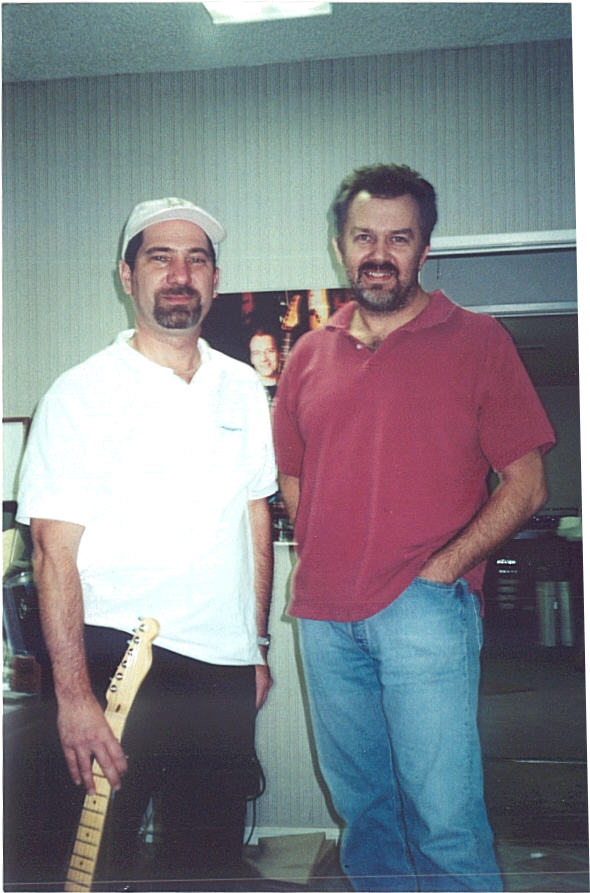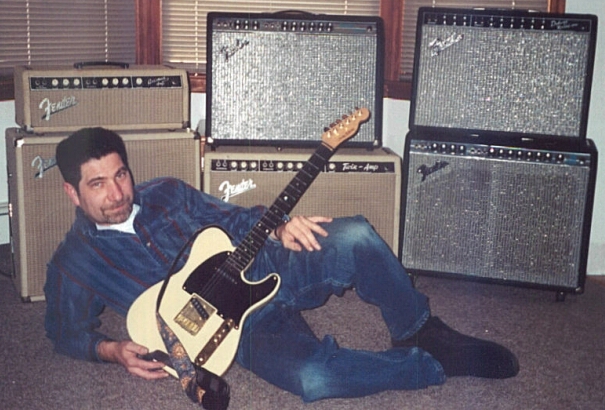 Fender Corona Factory Tour

63' Bassman w/vibroking bottom-63' Twin Amp-76' vibrolux-67'Deluxe Reverb (my fave)-74' Twin Reverb

Suhr built tele w/Kubicki custom neck.  I can see why I never became a model!

Underground 22 Bruno Amp Click on the amp for info

One of the coolest places on the planet.  They teach music here to over 800 kids spreading the dream.  This is the old center in Corona.  A new one is under construction..  (that's me and my daughter)

Could not fit one under my shirt.

The assembly area - lunch time.

Somebody's Robben Ford custom Espirit.  Great Guys.

Relicing passed on to a new generation.

A visit with John Suhr, former master builder at  Fender and Builder for EC and Mark Knofler, Checking out the tele I built.

I use a Stratocaster. I like quiet strats, so I have one with Kinmans, one with dimarzio stacked humbuckers, one with Bill Lawrence Pickups, one with Fender Vintage noiseless w/Clapton mid boost and one with Lindy Fralins.  I have a telecaster with a piezo bridge for the acoustic sound.  I have other guitars, but this is what I play out with.

I use a Tony Bruno and also like Fender amps.  Tony's got an ear for the sound and it is very reliable.I also use a 72 deluxe reverb with a jensen c12n, and a 63 blonde Bassman.with a Vibroking 2-12 bottom (Outdoor rig.) 

I use four effects.  A TS-9, Budda Wah, Rotosphere and an analog delay.  More than that compromises the guitar sound.  I don't want to program anything.

Tone means everything to me.  70 percent of tone is in the fingers, and I work on that, but the rest is a constant quest.

I like good music.  I don't like bad music.  This may sound a little simple, but music trancends personal taste.  Bad music is the type that causes plants to die when exposed for more than 3 hours a day.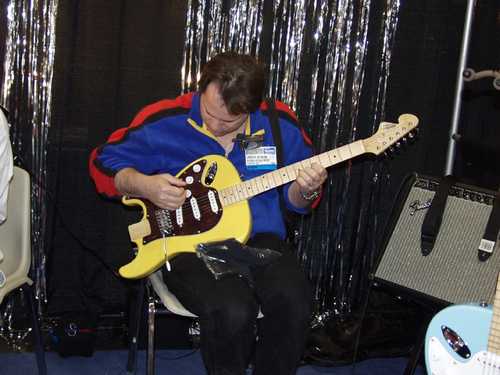 I like hot rodding strats. But not all ideas are good ideas